Inspirational Events, a shift to Peace
Local Las Vegas and Online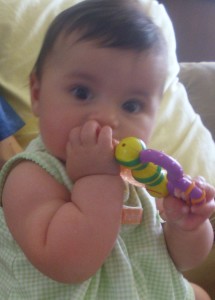 "ARE YOU SAYING THAT PEOPLE ON EARTH
HAVE NOT YET FIGURED OUT WHAT PEACE IS?"
Inspirational Events can shift parents towards a peaceful household.
At first it may be strange for a parent to hear that peace can be done.
They may think
"Yeah maybe that works for you in your household,
but you don't know my kids".
or
"That is Utopia"
even my own kids 'assured' me, that
"The American Society Doesn't Work Like That"


My statement is:

YOU ARE THE SOCIETY!

You are the smallest part of the whole.
Everything you do counts. You are influenced by everybody and you are of much influence for everybody around you.
Once anybody comes into your circle, your environment, your group; your group changes. When your group changes other groups have to change too.
Changes in groups counts for having a new baby, for having new neighbors, for making new friends. You have to adjust, but you also can influence the others. You are constant evolving.

ISN'T THAT COOL?!

Events will influence you, but you do have a say in it. You have to allow it and you will do so only to the degree that you are already on the search for their messages.

Now lets look for the message of peace

IN A PEACEFUL WAY

It may be strong in action and activity, but it will be creative and joyful. Peace will never be established by harm.
Peace only comes forth from a conscious choice that there are other, more satisfying ways for human interaction. That peaceful interaction with earth and its species creates a high level of well-being for EVERYONE. It will open up the new paradigm to use our full capacity. Harm blocks our evolution. Peace opens up our evolution. It is my belief we are on our way to finding Peace.Please join me and educate yourself as much as you can. Start making conscious choices in your household as off today to want Peace.

Cielja

Upcoming Events

October , 2016  Norman, OK

Parent Effectiveness Training

The complete original Training of Dr. Thomas Gordon with Certification taught in a 30 hour course

1 meeting per week of 3 hours, during 9 consecutive weeks, and 1 coming back meeting

More info will follow soon
About Parent Effectiveness Training
At the very root of Dr. Gordon's parenting philosophy is the belief that children aren't bad or mischievous; they simply behave in ways that satisfy their particular needs at the moment.
A baby cries because he is hungry; a four-year-old sticks her hands into a can of paint and spills it on the carpet because she wants to play with the paint to explore; a sixteen-year-old comes home later than you feel is safe because he feels a need to be with his friends.
Children have the right to meet their needs, but parents do too. It is in meeting these conflicting needs that most parent/child relationships get into trouble. Some parents insist on obedience from their children, so they get their needs met at the expense of the children meeting theirs'. Other parents, wishing to spare their children any hurt and aggravation, give in and let their children get their way, but then the parents suffer.
Either way someone is left feeling resentful of the other. It is this constant cycle of power struggles and the subsequent pent-up resentments that result that slowly begin to erode the parent/child relationship.